Well, we can't quite believe it, but it's already December!
Whilst you lucky lot in the southern hemisphere are preparing for summer, the nights here in the UK have been getting darker and chillier. The Christmas lights are beginning to light up the streets, fires are beginning to crackle in the fireplace, and people are putting their hats, gloves and woolly socks on and gearing up for all kinds of celebrations. In the run up to the new year, we wish you all a Happy Holidays, and hope that we at Sleepiest can help keep you snoozing through the night, no matter which exciting event is making it hard to sleep.

First up, we heard a lot of you loved our story-meditation hybrid, Walking Through Central Park, written by the wonderful Elisha Ainsley. Well, we have finally answered your call for more, so settle in for another stroll. On December 5th, we will be bringing you Walking Through The Christmas Market, a cosy amble through busy streets filled with the scents of sweet treats and mulled wine, lit with twinkling fairy lights.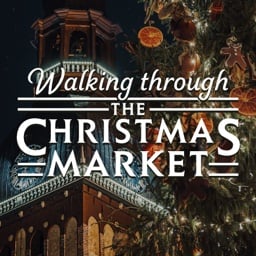 Narrated by Laura Rizzotto
December 5th
The Christmassy fun doesn't end there- on December 19th, Sherlock Holmes is back! There's another mystery unfolding in Inglewood Bay, this time concerning the town's missing Christmas Tree. As we know, retired or not, Sherlock can't help himself but help out, and he is soon on the case.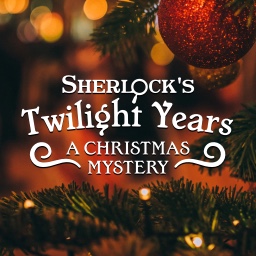 Narrated by Steve West
December 19th
For you meditation lovers, we are celebrating fresh content in December from our newest meditation writer and voice, Julie Murphy, also known as Yogaressa. Julie spent over twenty years in the business world, and during this time she found that meditation and yoga brought her balance and perspective. After undertaking several teaching certifications from the US and India, including a 200-hour certification specific to Yoga Nidra meditation. She is now working on bringing these valuable techniques to the world. We are so happy to welcome Julie to the team, and I know you'll love her piece Safe And Supported Sleep, which will go live on December 8th.
We also celebrate the return of our 'Getting Back to Sleep' series, written by Diane Gillespie and voiced by Jessica Porter, with 'The Brazilian Hammock', released on December 1st. In this specially crafted meditative story, sleep expert Diane Gillespie and 'Hyp Chick' Jessica Porter will send you straight back to sleep as you sway from left to right, cocooned in a gently swinging hammock.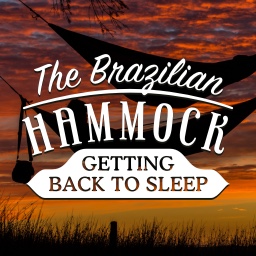 Narrated by Jessica Porter
December 1st

For those of you who aren't yet tuned into our pods, within the Sleepiest App, and on all your favourite Podcast providers, you can find three original Sleepiest Podcasts.
There's Sleep Wave, a podcast of Sleep Meditations brought to you by Karissa Vacker, Sleep Magic, Sleep Hypnosis from Jessica Porter, and Koko Sleep, childrens' bedtime stories read by silky-voiced Abbe Opher. These podcasts are free to everybody, so if you haven't already, give them a listen!

As many of you know, the Sleep Wave podcast has been providing Sleepiest users with weekly Meditations and Hypnosis from Karissa Vacker & Jessica Porter respectively. Now, we at Sleepiest noticed that many of you listeners are crazy about the Meditations, but not so much about the Hypnosis… And many of you loved drifting off to Hypnosis, but didn't listen to the Meditations so much… And a lot of you loved both. But the thing you all have in common is that you want more content.
Well, here at Sleepiest we have been thinking about how to answer your calls, and, as you may well know, Sleep Magic has now hit the scene! Both podcasts will be releasing one new piece of content every week and a bonus episode every other week - so you lucky Premium listeners and Sleepiest subscribers will even be receiving an extra episode a month from each podcast.
Those of you who listen on podcast providers, go over and subscribe to Sleep Wave and Sleep Magic, and prepare for the best sleep of your life. 🪄

Whether you are in the southern hemisphere, and you'll soon be going to bed whilst the sun is still shining, or whether you, like us, are feeling the days grow darker and shorter, chances are your body clock is a little confused! Although this happens every year, the changing of the seasons can leave you feeling a little out of sorts. You may find yourself feeling a little sleepy in the day, or wide awake at night. You may find yourself snoozing your alarm a few more times than usual, and rushing to get out the door before you can even have your breakfast…
It takes a little bit of awareness, habit building, and a sleepy story or two, but if you get in charge of your sleep routine, you will find yourself keeping up your energy levels, and beating insomnia all year round.
Here's sleep expert Dr. Sophie Bostock on managing your body clock:
"When our routine becomes haphazard, our internal clocks can get out of sync with each other, and the outside world. We can feel foggy and unwell during the day, and our bodies are less likely to be ready for sleep at the right time.
Fortunately, we can help our body clocks to get in sync with the outside world by using signals called Zeitgebers, or time givers. The strongest Zeitgeber is bright light, which delivers a powerful alerting signal to the brain.
Natural daylight is thousands of times more intense than artificial light, so if you're feeling sluggish during the day, go outside for a short walk, or try and sit by a window. We're particularly sensitive to the alerting effects of bright light first thing in the morning, so a 10 minute stroll outside is a great way to start the day.
This is why eating late at night, intense exercise or high temperatures in the hour or two before bed can really interfere with deep sleep. So, if you do have to exercise late, allow plenty of time to cool and calm down before you go to bed.
Here's some other Zeitgebers to turn you Night Owls into Early Birds.
⭐
Set your alarm at the same time each day, including weekends
⭐
Eat breakfast within an hour of waking up
⭐
Get plenty of outdoor light in the mornings
⭐
Do your exercise in the morning
⭐
Eat lunch at the same time every day
⭐
Avoid eating dinner after 7pm, and dim the lights an hour before bed
And, to get you drifting off easy even when your body clock is saying no, here's our sleepy picks to get you on top of your routine, ready to beat the winter blues: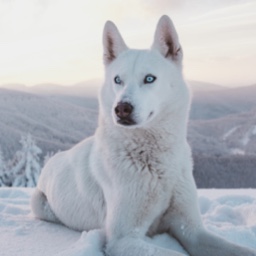 Narrated by Max Howarth
December 29th
In this new meditation from our talented writer Joel Pimm, you can emerge yourself in a Winter Wonderland and travel across the snow-dusted trails, valleys and mountains of northern Norway on a sled pulled by a faithful pack of Huskies. This will help you appreciate the changes that winter brings to the landscape, and find the peace that it can bring. Released on December 29th.
Narrated by Adam Moore
November 28th
If you find yourself in need of a bit of winter sun, settle down and travel to a tranquil, tropical island, where you will learn the legend of a hidden land, revealed only by the moon. Follow islander Manu as he searches for this lost utopia. Released on November 28th.
If you're finding that try as you might, you just can't drift off at bedtime, you may need to access your secret superpower-Hypnosis. In Jessica Porter's first episode of the Sleep Magic Podcast, she guides you to access your subconscious, and find a place of deep relaxation, leading you gently towards sleep. It really is magic.
So, we hope you enjoy the end of year content we have in store, and from the whole of the Sleepiest team, we wish you a happy, restful December, and a very snoozy New Year.